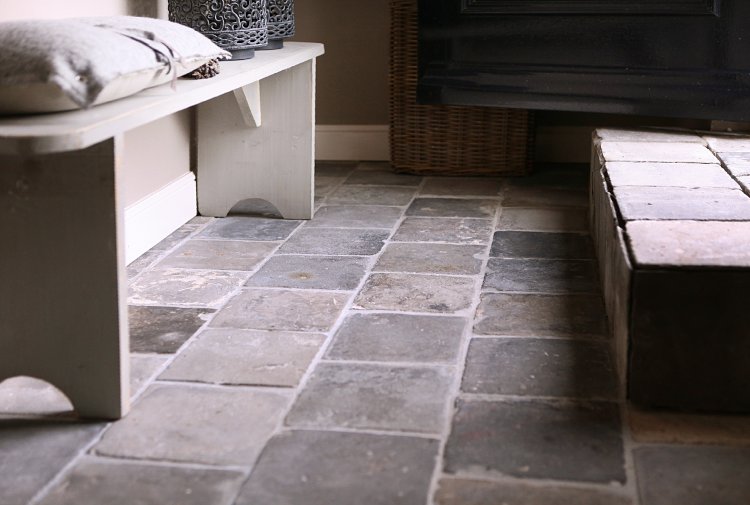 Information
A beautiful authentic terracotta floor that is timeless and can be used for many interiors. Suitable for both kitchens and hall/living room. Due to the many shades of color this floor has a very old look with a lot of atmosphere.
These braised scents can traditionally be placed in a special bed and are extremely suitable for underfloor heating. We also have good mortar glue so that the antique floor tiles can also be glued.
Blue gray terracotta in Europe
The gray terracotta tiles are typical for the Netherlands. In France the smothering of terracotta tiles was totally unusual. In Belgium we sometimes come across beautiful parties of blue Boom floors. In Belgium these old floors are often also referred to as Boom tiles, old blue terracotta tiles or gray Boom tiles. Also in Germany the gray terracotta tile is not known. Because the throttling process was not easy, the process often failed and the so-called "misbakels" was created. Note: the old braised tiles are sometimes limited in stock.